Fireplace Remodeling
in Colorado Springs
Fireplace Remodeling

Redefined
There are two distinct pieces to updating that old inefficient fireplace, replacing the fireplace itself and remodeling the area around the fireplace.
Local retailers focus on the sale and installation of fireplaces, but when it comes to fireplace remodeling in the Colorado Springs area, homeowners are on their own.  Yet most fireplace remodels include more than just the installation of a new gas, wood, or electric fireplace. 
Remodeling a fireplace also includes things like permitting, demolition, framing, installation of a stone hearth and/or mantel, electrical work like outlets, stone masonry or tile work, cabinetry design and installation, lighting updates, drywall repair, painting, and more.
When considering the various components potentially involved in a fireplace update, design help is essential.  Since 2014, we [Stewart Remodel Design Build] have employed interior designers.  The designers work with clients to provide fireplace remodeling ideas, create renderings, coordinate selections, purchase materials, and draft plans for our production team.  Our design process is a robust service unlike any other. 
We have updated many fireplaces over the years, typically as part of larger projects that included kitchen and bath renovations, additions, whole house remodels, and more.  The focus at that time wasn't solely on fireplace installations. 
Recognizing that there is a gap in the fireplace remodeling industry since no companies focus on both the installation of fireplaces and the remodeling side that includes everything else associated with a fireplace, we have made fireplace installation and remodeling a focus.   
We recently hired a full-time fireplace expert, Kevin Fields, who has decades of experience in the fireplace industry, outdoor heaters, BBQ grills, and more. 
Additionally, we recently acquired a mechanical license with the building department so we could perform all fireplace work in-house.  This includes the installation of new gas lines, fireplace venting, gas fireplace inserts, new gas fireplaces, wood-burning fireplaces, electric fireplaces, and full-blown renovations where entire walls are reframed and we start from scratch.    
Lastly, we have established accounts with multiple fireplace manufacturers so we can purchase direct, helping reduce costs while giving us more control.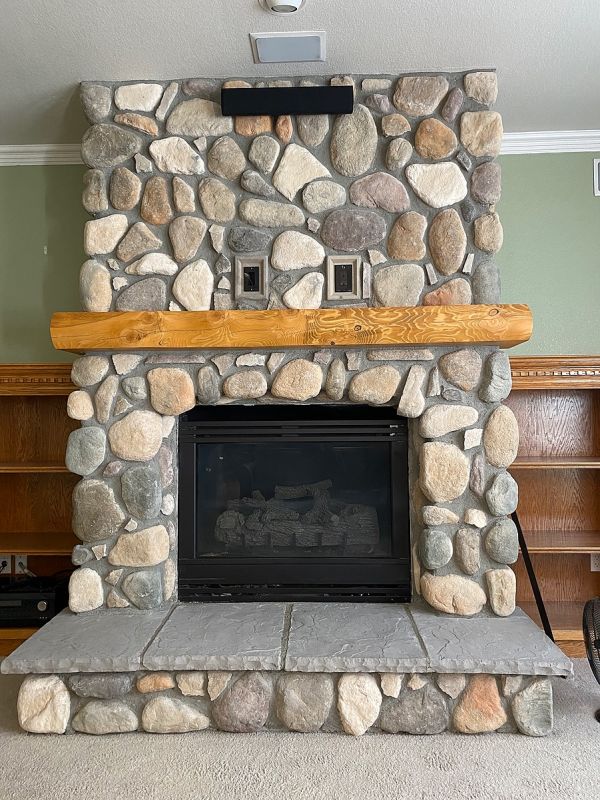 Fireplace Remodel Process
Our Fireplace Remodel Process is the same as our Remodeling Process. 
We will discuss your project on the phone and if it's viable for both parties we schedule an in-house consultation.  At this point, we provide a rough scope of work with a projected cost range.  
A contract is the next step. 
If just the fireplace is being replaced, we will help you find the fireplace that's right for you and provide installation, including ducting and new gas lines. 
If it's a larger fireplace remodel, you'll work directly with one of our interior designers.  With the aid of CAD drawings and 3D renderings, they'll help you create the design you're looking for. 
Next is the selection of materials, most of which are accomplished in our design center.  Additional selections could include cabinetry, mantels, hearths, stone/tile work, lighting, paint colors, and more.    
To speak to someone about how we can help you with your fireplace remodel, please contact us.